Southern California's Drag Racing Transmission Experts
With over 30 years of combined experience building 'em, testing 'em, racing 'em, & selling 'em, we will make your drag racing transmission run more reliable and consistent times.
Let's face it, drag racing is all about being reliable & consistent, and using parts that pay.
For Truck, Hot Rod and Street applications click here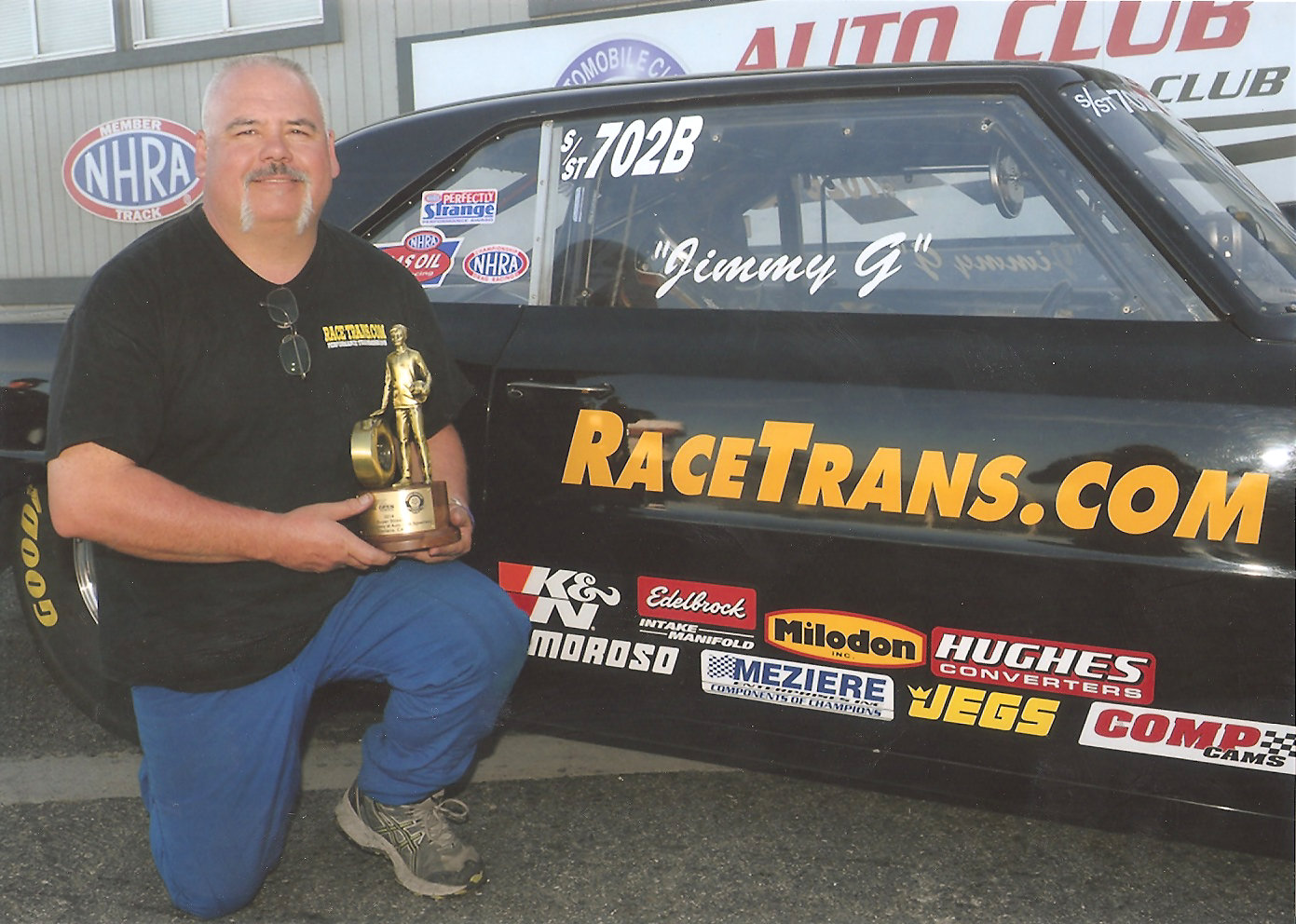 RaceTrans' own James "Jimmy G" Galante wins in Super Street at the 2014 NHRA Pacific National Open, Auto Club Dragway at Auto Club Speedway In April.
View our trannys in action!

Check out more videos here